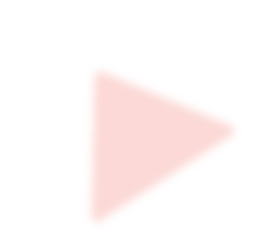 Local Air Conditioning In Essex
Our air conditioning engineers create quiet ducted air conditioning systems, from small inverters to large roof-top ducted package units. Our team of engineers are approved air conditioning installation experts for Daikin and Toshiba units, who produce high-quality air conditioning units. 
Some of the products we produce include ceiling & wall mounted air conditioning, VRV & VRF systems and heat recovery systems. View our products below or speak to one of our experts to help design the ideal HVAC system for your domestic or commercial air conditioning units and ventilation project.
Alternatively, find out which air conditioning products are right for you.
All Daikin systems are backed up by a 5-year warranty and Toshiba systems with a 7–year warranty, subject to terms and conditions. To ensure your system performs efficiently year in, and year out, Maximum Air offer maintenance contracts carried out by qualified air conditioning experts.
Local Air Conditioning Services in Essex
Our highly experienced team offer a wide range of domestic and commercial air conditioning services in Essex. Our team are experts in providing domestic and commercial air conditioning installation and maintenance for over 20 years. We have been supporting customers in Essex for over 20 years, so our team of highly experienced air conditioning installation experts knows how to deliver excellent customer service whilst installing or maintaining your air conditioning unit.
View our products
Air Conditioning Maintenance in Essex
Efficient commercial and domestic air conditioning installation and maintenance will keep running costs down and lower your carbon footprint, as well as prolong the life expectancy of your unit. Maximum Air provides a full-quality Planned Preventative Maintenance (PPM) service in Essex, to ensure your AC unit continues running efficiently. 
Professional Commercial and Domestic Air Conditioning Maintenance
All air conditioning repairs and maintenance work is carried out by our own in-house, fully F gas-trained engineers. We pride ourselves on our premium, honest servicing regime to keep your air conditioning systems working efficiently. Our air conditioning maintenance ensures your guests and staff feel more comfortable at a maintained temperature. 
You can also help maintain your air conditioning systems with a few simple maintenance tips from your professional services.
Service My Air Conditioning Unit
Frequently asked questions
If you can't find your answer, give us a call 023 9226 1005 or send us an email info@maximumair.co.uk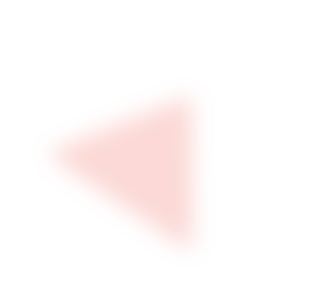 Is there a suggested period for re-gassing my air conditioning?
The system will need to be checked for being F-gas compliant once a year or more, dependent on the CO2 emissions of the systems. A system should not be re-charged with any refrigerant unless a leak has occurred. If the system has been installed correctly to meet F-gas legislation, then the system is pressure & strength tested before refrigerant can be released within the system. Annual or bi-annual leak testing is mandatory on all systems, according to CO2 emissions calculator to make sure any leaks are found and rectified, with a 30 day period of detection. Get in touch about re-gassing air condition systems.
Should I take my installer's advice and arrange regular check ups for my air conditioning systems?
Yes, failure to do so on a new installation will invalidate any warranty with the installer/manufacturer, and eventually cause the system to fail and/or expensive parts to be required due to excessive wear and higher running cost increasing your carbon footprint. On an older system, regular air conditioning checkups will mean the system will run more efficiently and any issue picked up to keep the system running trouble free for the rest of its life.
What actions are carried out to the air conditioning system during the service?
In an air conditioning service, the unit's casings are cleaned, together with the filters and the indoor/outdoor coils are cleaned with a environmentally-safe coil cleaner, electrical connections are tightened as well as a visual inspection of PC boards and components. The system is then run in heating and cooling modes and readings are taken and recorded with electrical readings. The system will also be F-gas leak checked with a visual and prepriority leak-testing fluid or electronic sniffer for any refrigerant leaks. All this is then compiled into a air conditioning service report and the F-gas log book completed for the unit or units and signed by our own in-house F-gas certified engineers. Any recommendations or if any spares are required this will then be quoted separately.
What can I do to maintain my air conditioning unit?
Keep the filters washed out with warm soapy water in a sink, Let them dry off and then fit them back in the unit. Also keep the outdoor unit heat exchanger clear of plants/leaves and free for air to be drawn through the heat exchanger. If the coil is dirty, wash down with a hose pipe on the coil only, but do not use a high-pressure hose or pressure washer as this could cause damage to the fins and the unit. It is best to have the air conditioning system serviced professionally to keep it running trouble free and efficiently.
My staff are complaining about being too hot or cold to work, what can I do?
We can visit your office and look at the best most efficient form of both heating and cooling your office staff to keep them comfortable and focused on their jobs and help you to reap the rewards of comfortable staff and performance.