R22 Replacement
Cost and Reliability of Supply
Tax Benefits – Enhanced Capital Allowance (ECA)
Budget and 'Down Time' Planning Benefits
Improved Efficiency with new systems
Warranty length dependent on manufacturer's service contract
What is R-22 Refrigeration?
R-22 is a hydrochlorofluorocarbon type of refrigerant (HCFC) that was widely used in applications for air conditioning, process chillers and industrial refrigeration plants. R22 has been gradually phased out due to the potential damage to the ozone and its status as a potent greenhouse gas. Legislative changes have meant that any organisation or product using R22 refrigeration have had to make changes. If this is something that you think is affecting your business, get in contact with our experts for help and advice.
Why has R22 been phased out?
R22 was used alongside the highly ozone-depleting (ODP) CFC's but has a relatively low potential for ozone depletion, however, this smaller ODP is no longer considered appropriate. The EU-modified Montreal Protocol enforced the end of R22 supply by 2015, owing to the adverse impact that the refrigerant may have on the atmosphere and on the ozone layer. R22 was gradually phased out but has now met the deadline for replacement and redesign, so if you're still using R22, you should seriously look at changing this.
If your product or system pre-dates 2004, you are likely to be using R22 and should contact us as soon as possible. It is illegal for products to still be using R22
When should I replace an R-22 refrigerant system?
R22 air conditioning system equipment production has already stopped and no new equipment has been manufactured using R22 refrigerant since 2004. R22 refrigerant as a product has not been produced since 2010.
The r-22 replacement of your refrigerant is to either replace your existing R-22 System with a brand new state of the art inverter R32 air conditioning system or to convert your existing system to a different refrigerant, this does however lower the capacity of an ageing system and is only really suitable on larger systems.
What to consider when replacing the equipment?
There are demands on an organisation that depends on the refrigerator for its regular running to upgrade an R22 refrigeration device. The key to a smooth transition lies in project management of removing a replacement system from the R22 refrigerant and professional installation, when working with Maximum Air, our experts will guide and support you throughout the whole process.
Some R22 refrigeration units cover at least one-third of their future life. Since current R22 refrigeration systems now require modernisation, most businesses
have phased them out rather than going with the cost of fixing or sustaining them inadvertently.
One of the benefits of converting rather than replacing includes minimal disruption to your business as the core of the system will remain in place and new systems come with old refrigerant flushing technology to allow the use of the old refrigerant pipework after a survey to make sure the pipework is of a suitable standard.
Benefits of replacing your R22 system include:
Modern HVAC systems are designed to be more energy efficient to protect the environment and keep your running costs down and lower your carbon footprint.
Newer systems are cost-effective and often easier and cheaper to service and maintain, plus Maximum Air offer PPM contracts to ensure maintenance of your system is as simple as possible.
All modern systems are heat pumps to allow very efficient heating and cooling of offices/homes and workspaces, etc.
Government-backed ECA tax relief is available for up to 130% of the total cost of the new replacement systems if they are the most efficient made and on the ECA register.
To find out more about replacing your R22 system, get in contact with our team of local, friendly experts today.
With more than 250 years experience combined in the industry, Maximum Climate Control Ltd have the skill set to install any type of AC & Ventilation system from a small office split to a large 5 star Hotel VRV/VRF system through to chillers, and of course that all-important ventilation systems from heat recovery central plant to small heat recovery single office units and Kitchen extract and supply systems.
So at Maximum we cover all aspects of your HVAC, but added to this here at Maximum we add peace of mind warranties and no matter how big or small.
To cap this all we will install this to the highest industry standards and give you the peace of mind of a quality product designed and installed correctly with the completed systems Professionally commissioned so that your investment in your new HVCA system for your building or team works for many years to come faultlessly and keeps the occupants in the comfortable environment they deserve.
Our air conditioning unit installation team regularly attend training courses run by the major industry-leading manufacturers. This means our engineers are kept up-to-date with the latest industry innovations and developments and technology. This allows us to enables Maximum to offer extended manufacturer warranty periods on our installations as business partners with the following manufacturers, Daikin, Toshiba, Mitsubishi and Samsung to name but a few (subject to regular ongoing maintenance) to all our clients.
Please feel free to contact our install team who will be happy to discuss your requirements and answer any questions you may have.
Toshiba T7 Partner – 7 Year warranty of split AC systems and VRF systems.
Daikin D1 Plus Business Partner – 5 Year warranty on splits and 7 year warranty on VRV systems.
Mitsubishi Business Solutions Partner – 5 Year warranty on splits and 7 year warranty on VRF systems.
Samsung Partner Program – 7 Year warranty on all systems.
We also include a free 1-year full warranty on all our installations for all parts supplied and fitted, not only the parts supplied and fitted made by the manufacturers on top of there warrantys.
Maximums planned preventative maintenance or PPM as it is also known as is scheduled work carried to keep Air Conditioning, Refrigeration, Ventilation or Commercial Heating equipment in constant efficient working order to lower your fuel bills and also lower your carbon footprint so saving you money on running costs.
The main objective of planned preventative maintenance is to try and prevent or reduce the possibility of a system breakdown before it actually occurs.
We recommend that air conditioning, refrigeration, ventilation and heating equipment is regularly inspected and maintained for the following reasons:
To maintain a fresh, healthy and comfortable working environment for your valuable staff / customers.
To comply with F-GAS or Gas Safe regulations.
To maintain the all-important manufacturer warranty 5-7 years on your valuable equipment.
Maximum will provide a bespoke maintenance schedules to suit our individual customers' requirements. Maximum have a vast wealth of knowledge and experience looking after a vast range of environments from small shops and offices to large commercial office spaces, as well as restaurants, TV studios, Radio station, schools right the way through to large 3 to 5 star Hotels and anything in between.
Maximums own highly skilled and experienced engineers are able to advise on the overall condition of your equipment, highlighting any potential faults before they become a major problem, and cause down time.
So give us a call and let us see what we can do to assist your environment.
Related products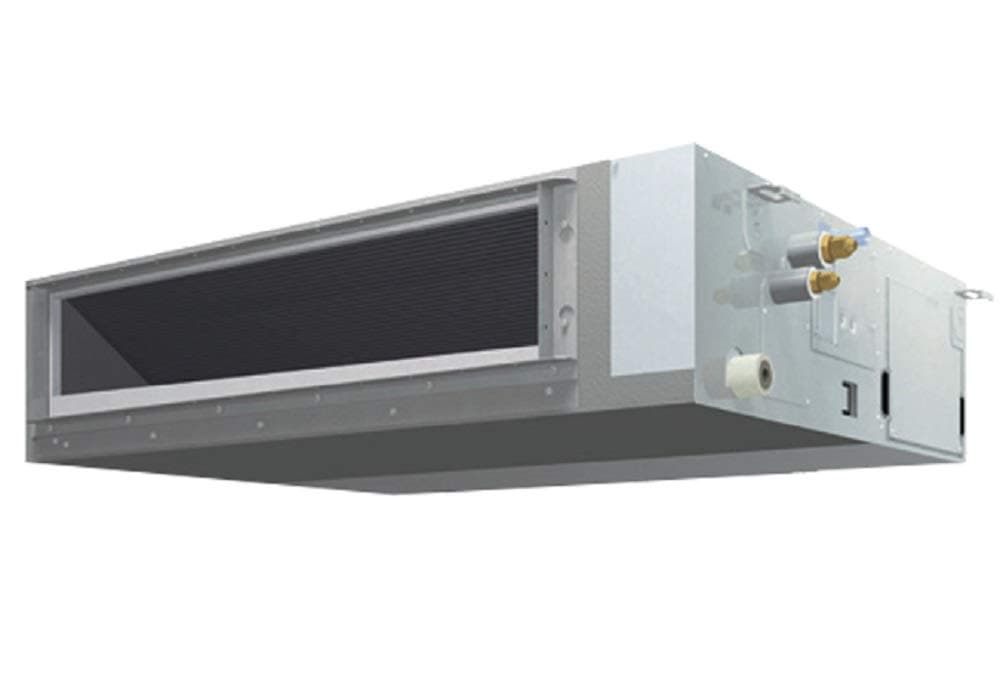 Ducted Air Conditioning
Ducted air conditioning is one of the quietest and most versatile units on the market.
View Product information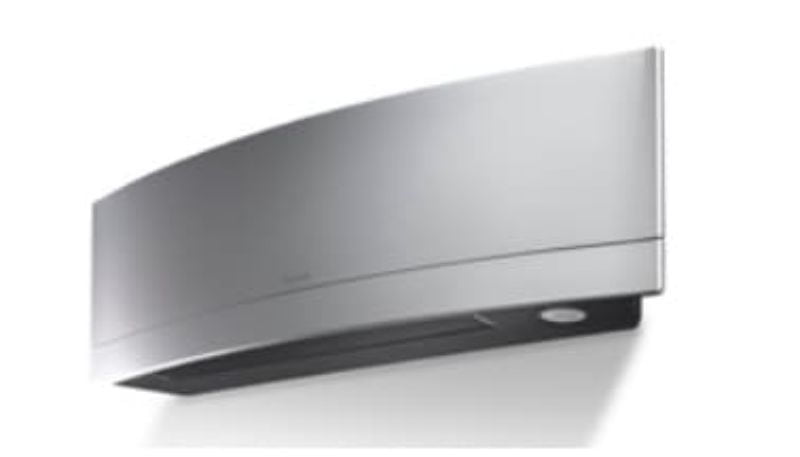 Wall Mounted Air Conditioning
The main benefits of wall-mounted air conditioners are cost savings and size.
View Product information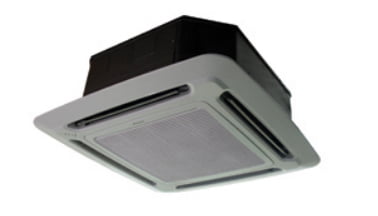 Ceiling Mounted Air Conditioning
Ceiling Mounted Round Flow Cassette air-conditioning units are best installed in any room.
View Product information