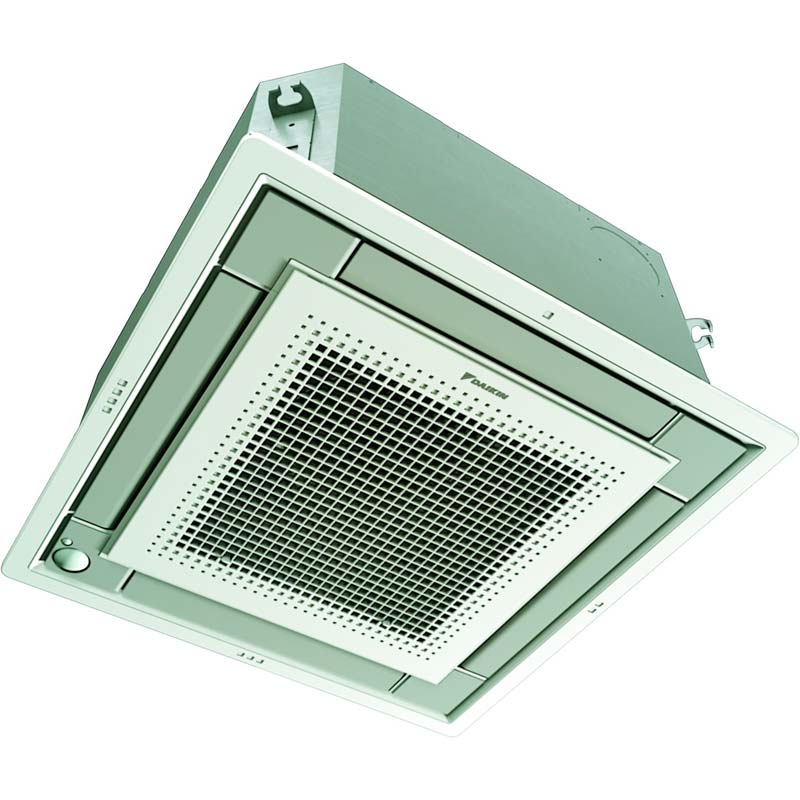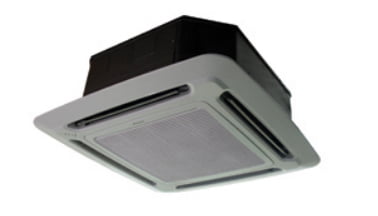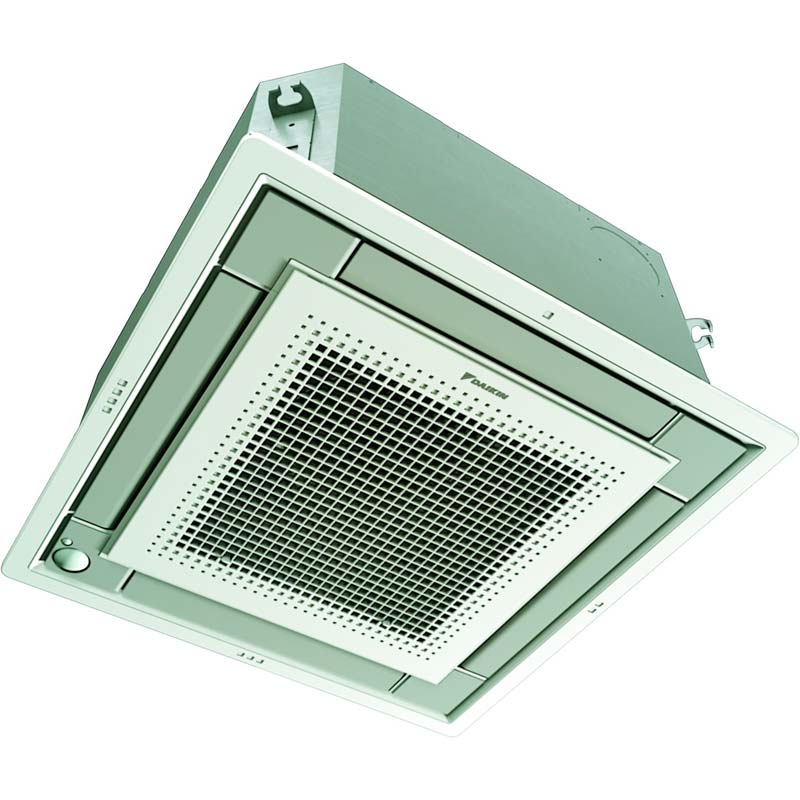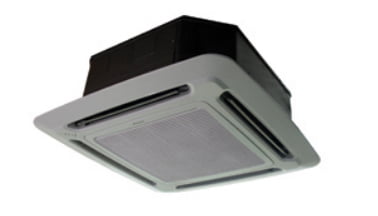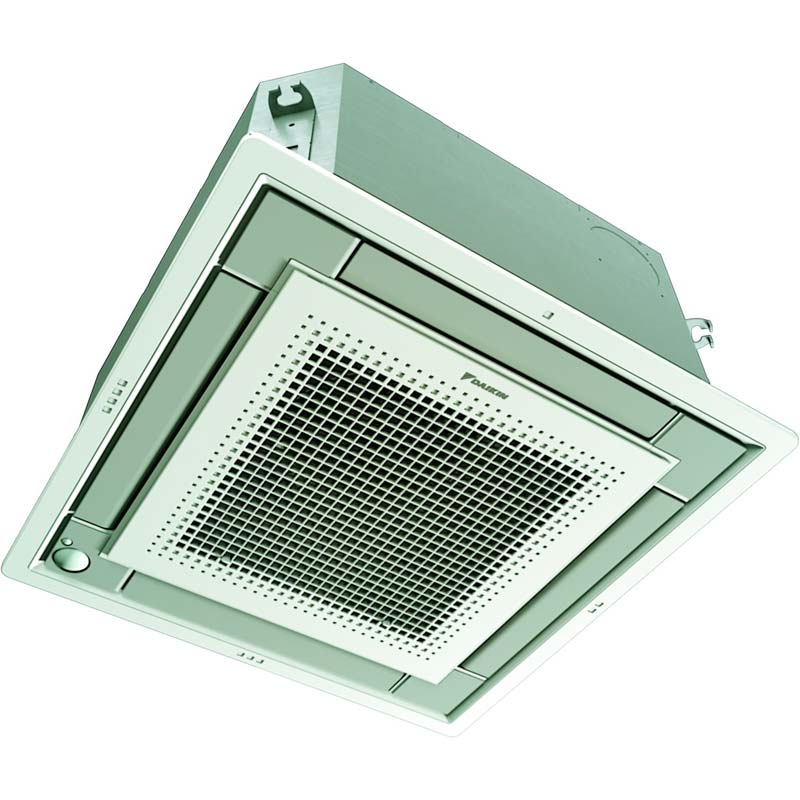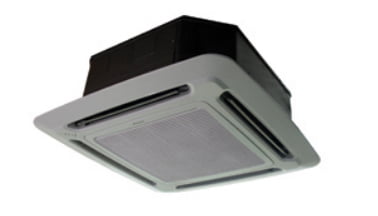 Ceiling Mounted Air Conditioning
360° air discharge ensures uniform air flow and temperature distribution

Higher efficiency and comfort thanks to daily auto cleaning of the filter

Lower maintenance costs thanks to auto cleaning function

Fresh air intake: up to 20 %
Energy savings up to 50% with Ceiling Mounted Air Conditioning Systems
Daikin's unique 360° Round flow cassette, re-engineered for seasonal efficiency, now includes an optional auto-cleaning filter that automatically cleans itself daily, leading to yearly energy savings of up to 50%.
Features & Benefits of Ceiling Air Conditioning Units:
The Roundflow cassette provides a more comfortable environment and offers




greater savings in energy consumption to shop, office and restaurant owners

Modern style decoration panel is available in four different variations: pure




white (RAL9010) auto cleaning panel, pure white (RAL9010) standard panel




with grey louvers and pure white (RAL9010) standard panel with white louvers




and black (RAL9005)

Daikin introduces first auto cleaning cassette to European market

Easy dust removal with a vacuum cleaner without opening the unit

The presence sensor (optional) adjusts the set point with standard 1°C if no




one is detected in the room, it is possible to adjust the set point with 2, 3 or 4°C




(optional). It also automatically directs airflow away from any person to




avoid draught

The floor sensor (optional) detects the average floor temperature and




ensures even temperature distribution between ceiling and floor, reducing cold




feet problems.

Individual flap control: one flap can be easily closed via the wired remote




control (BRC1E52A) in case you refurbish or rearrange your interior

Highly energy efficient by lowering energy consumption thanks to specially developed small tube heat




exchanger, DC fan motor and drain pump

Low installation height: 214mm for class 20-63

Standard drain pump with 850mm lift
Ceiling Suspended AC Unit Installation
With more than 250 years' experience combined in the industry, Maximum Climate Control Ltd have the skill set to install any type of air-conditioning & ventilation system, from a small office split to a large 5-star Hotel VRV/VRF system through to chillers. Not forgetting that all-important ventilation systems from heat recovery central plant to small heat recovery single office units and kitchen extract and supply systems.
At Maximum, we cover all aspects of your HVAC, but we also add peace of mind warranties and no matter how big or small.
We will install your ceiling mounted air conditioner to the highest industry standards and give you the peace of mind of a quality product. Designed and installed correctly with the completed systems Professionally commissioned, means that your investment in your new HVCA system for your building or team works for many years to come.
Industry Leading Ceiling Mounted Air Conditioning Manufacturers
Our ceiling mounted air conditioning unit installation team regularly attend training courses run by the major industry-leading manufacturers. This means our engineers are kept up to date with the latest industry innovations and developments and technology. This enables Maximum to offer extended manufacturer warranty periods on our installations with manufacturers such as Daikin, Toshiba, Mitsubishi and Samsung to name but a few (subject to regular ongoing maintenance) to all our clients.
Please feel free to contact our install team who will be happy to discuss your requirements and answer any questions you may have.
Ceiling Mounted Air Conditioning Warranty
Toshiba T7 Partner

– 7 Year warranty of split AC systems and VRF systems.

Daikin D1 Plus Business Partner

– 5 Year warranty on splits and 7 year warranty on VRV systems.

Mitsubishi Business Solutions Partner

– 5 Year warranty on splits and 7 year warranty on VRF systems.

Samsung Partner Program

– 7 Year warranty on all systems.
We also include a free 1-year full warranty on all our installations for all parts supplied and fitted, not only the parts supplied and fitted made by the manufacturers on top of their warranties.
Ceiling Mounted Air Conditioning Service & Maintenance
Maximums planned preventative maintenance or PPM as it is also known as is scheduled work carried to keep Air Conditioning, Refrigeration, Ventilation or Commercial Heating equipment in constant efficient working order to lower your fuel bills and also lower your carbon footprint so saving you money on running costs.
The main objective of planned preventative maintenance is to try and prevent or reduce the possibility of a system breakdown before it actually occurs.
We recommend that air conditioning, refrigeration, ventilation and heating equipment is regularly inspected and maintained for the following reasons:
To maintain a fresh, healthy and comfortable working environment for your valuable staff / customers.

To comply with F-GAS or Gas Safe regulations.

To maintain the all-important manufacturer warranty 5-7 years on your valuable equipment.
Maximum will provide bespoke service and maintenance schedules to suit our individual customers' requirements. Not only do we offer ceiling-mounted units but we also offer wall-mounted and ducted air conditioning units as well as heat recovery systems and so much more. View our range of Air Conditioning products here.
Maximum Climate Control has a vast wealth of knowledge and experience looking after a vast range of environments from small shops and offices to large commercial office spaces, as well as restaurants, TV studios, Radio stations, and schools right the way through to large 3 to 5-star Hotels and anything in between.
Maximum's own highly skilled and experienced engineers are able to advise on the overall condition of your equipment, highlighting any potential faults before they become a major problem, and cause downtime.
So contact us and let us see what we can do to assist your environment.
Related products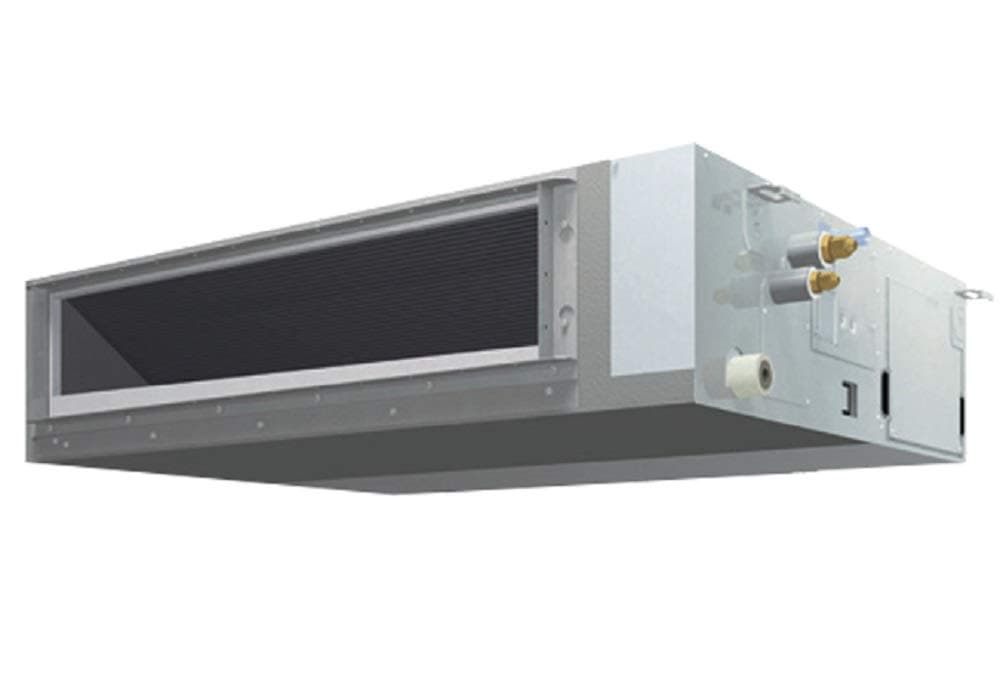 Ducted Air Conditioning
Ducted air conditioning is one of the quietest and most versatile units on the market.
View Product information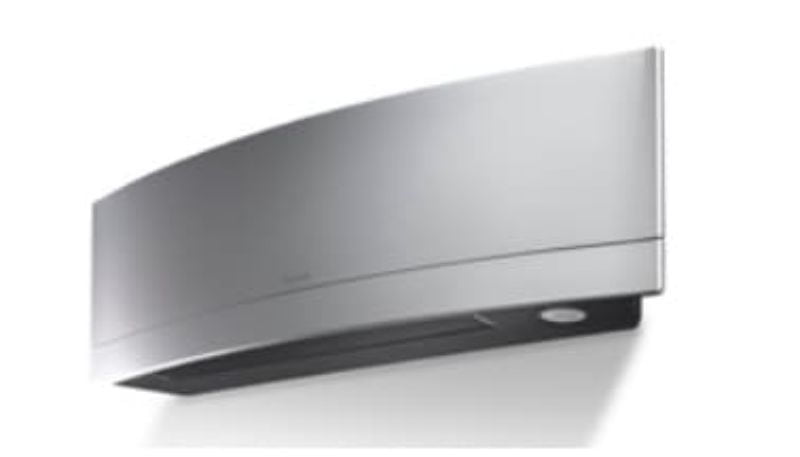 Wall Mounted Air Conditioning
The main benefits of wall-mounted air conditioners are cost savings and size.
View Product information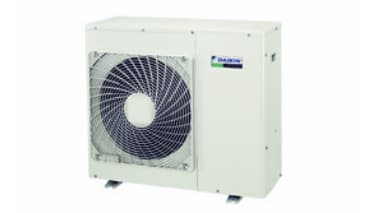 Air Source Heat Pump (ASHP)
Air Source Heat Pump (ASHP) is a system that transfers heat from outside to inside a building, or vice versa.
View Product information