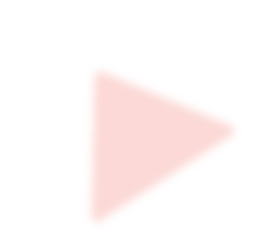 Air Conditioning in Kent
Air Conditioning Installation in Kent
Our team specialise in offering quiet air conditioning systems, supplying a range of products from smaller inverters to large roof-top ducted systems or wall mounted air conditioning units. We are an approved installer of Daikin and Toshiba systems range includes VRV Systems, Heat Recovery Systems and Ceiling-Mounted Air Conditioning, view our range of products below or speak to an expert to help choose the right air conditioning unit for your business.
We ensure our clients feel secure with their investment, all Daikin systems are backed by a 5-year warranty, and Toshiba systems with a 7-year warranty. We also offer maintenance contracts to ensure your AC unit is performing efficiently all year round.
Local Air Conditioning Experts
We have been supporting customers in Kent for over 20 years, so our team of highly experienced, friendly air conditioning installation experts know how to deliver excellent customer service whilst installing or maintaining your air conditioning unit for optimum performance.
View our products
Air Conditioning Maintenance In Kent
Maximum Air provides a full quality Planned Preventative Maintenance (PPM) service in Kent and the surrounding areas, all work is carried out by our own in house, fully F gas trained engineers. We stand out from our competitors because of our team's integrity and our premium services. Our honest servicing regime ensures your AC system is working efficiently, allowing your guests or staff members to feel comfortable in the carefully managed temperature.
Professional Air Conditioning Maintaining in Kent
We understand that keeping your carbon footprint down is essential. Therefore, a well maintained AC system can help achieve this, whilst also keeping running costs down and life expectancy up. Working proactively allows you to ensure your temperature is moderated all year round, from the hot summer months to cold winters. A good PPM service regime ensures smooth operations and no expensive bills from a breakdown which could be easily avoided.
Service my Air Conditioning Unit
Our Services Areas outside of Kent
Frequently asked questions
If you can't find your answer, give us a call 023 9226 1005 or send us an email info@maximumair.co.uk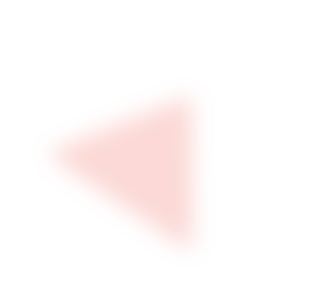 Is there a suggested period for re-gassing my air conditioning?
Your system needs to be checked for being F-gas compliant at least once a year. This depends on the CO2 emissions of the systems. A system should not be re-charged with any refrigerant unless a leak has occurred. If the system has been installed correctly to meet F-gas legislation, then the system is pressure & strength tested before refrigerant can be released within the system. It is mandatory across all systems that annual or bi-annual leak testing occurs, according to CO2 emissions calculator to ensure any leaks are located and rectified, with a 30 day period of detection. Contact our experts today about re-gassing air condition systems.
Should I take my installer's advice and arrange regular check ups for my air-conditioning systems?
Regular check-ups for an air conditioning system are vital. Failure to do so on a new installation will invalidate the warranty with the installer/manufacturer. It is likely to cause the system to fail and expensive parts will need replacing. Not only will this be costly, but also increases your carbon footprint. Regular air conditioning checkups on an older system will be of huge benefit. It will mean it runs more efficiently, picking up any issues to ensure they can be resolved quickly to avoid expensive repairs.
What actions are carried out to the air-conditioning system during the service?
During an air conditioning service, the unit's casing is cleaned. The filters and indoor/outdoor coils are cleaned with an eco-safe coil cleaner. Electrical connections are tightened as well as a visual inspection of all PC boards and components. Once this is complete, the system is then run in heating and cooling modes, and readings are taken and recorded with electrical readings. The system will also be F-gas leak checked with a visual and priority leak-testing fluid or electronic sniffer for any refrigerant leaks. You will be presented with an air conditioning service report and the F-gas logbook completed for the unit or units. This will be signed by our own in-house F-gas certified engineers. Spares and recommendations will be quotes separately.
What can I do to maintain my air-conditioning unit?
There are several steps to take to maintain your air conditioning unit. Keep the filters clean and free of dirt with warm soapy water. Allow them to air dry and fit them back in the unit. Keep the outdoor unit heat exchange clear of any debris such as plants and leaves. This allows air to be drawn through the heat exchanger. Use a hosepipe to clean a dirty coil, but never use a high-pressure hose as this can cause damage. These cleans can be completed periodically, however, we would advise a regular professional service to ensure it is running efficiently.
My staff are complaining about being too hot or cold to work, what can I do?
Keeping your staff members comfortable is of vital importance. Our team can assess your office and advise the most effective solution for commercial heating and cooling. This will maximise productivity around the office, ensuring your staff can perform at maximum level and your company has the best possible team behind it. Call us today to arrange an assessment.