How does air conditioning work and its benefits
October 02 2020by Maximum Climate Control
Utilising air conditioning in your home or commercial property poses many benefits. Regulating the temperature of a building can prevent sickness, improve the air quality and keep the dwellers comfortable. This is important in the home, which is an area to relax, and also in the workplace to maximise productivity. In today's blog, we will be asking, how does air conditioning work, and exploring how beneficial this installation can be.
How does air con work?
An air conditioner is much more intelligent and effective than a simple fan. The process works by taking the hot energy from the property and moving it outside. The system then replaces the air inside with cold air. An electric fan will reduce heat and cool you down in the short term. However, this isn't a sustainable way of keeping the room at a comfortable temperature. In addition, fans can cause the skin to become dry, and circulate dust around the room, which is particularly detrimental to those with allergies.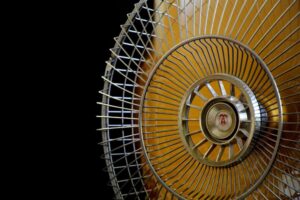 What are the benefits of a regularly maintained air conditioning system?
Having air conditioning installed is certainly an investment, but both commercially and in your property, it poses a variety of benefits, regardless of the country or region you live in. Old ducted air conditioning units which are not serviced can actually be detrimental and cause issues, therefore it is vital to keep up with maintenance.
Keep comfortable
Possibly the most obvious benefit is that it allows you to regulate the temperature, cooling it down and keeping residents and workers comfortable inside. A company is essentially only as good as the team members who complete the work. It's hard to be productive when the temperature isn't right, particularly in the height of summer when the heat can be unbearable. It's no secret that the weather in the UK can be unpredictable, ranging between hot and cold. Investing in an air conditioning system keeps everyone happy.
Reduce noise pollution
If the weather is warm or the room feels stuffy, our first instinct will be to open the windows. If you live or work in a busy area, this allows for noise pollution outside such as traffic and street sounds to get in. This can be an issue, particularly in a work environment or residential property during the night. An air conditioner means you can keep the windows shut and enjoy a cool room with good air quality whilst reducing noise.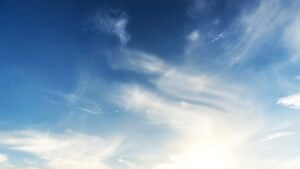 Improve air quality
An air conditioning system works as a purifier, cleansing the air that passes through it and getting rid of old hot air, cooling the room down in the process. This is important for both short and long term health. Bad air quality is linked to sore eyes and irritation of the throat and lungs. Constant exposure to bad air quality at home or in a workplace can be detrimental over time, so investing in an air conditioning system ensures the air is free of germs and allergens.
COVID safety
This is particularly prevalent in office spaces. As we return to work, we still need to follow the new guidelines, reduce contact and ensure your team are healthy and safe. Fans and old air conditioning systems which aren't maintained can spread dust and germs. This encourages the spread of not only COVID but also other illness'. An updated system not only prevents this but demonstrates to employees that you are serious about their safety. Ensuring germs are not being spread through the office also prevents the team from having to take sick days which otherwise could have been avoided. Old air conditioning systems are also less energy-efficient and can cost more in the long term.
How to maintain an air conditioning unit?
Although not an extensive task, you need to keep your air conditioning system serviced and maintained, to avoid premature damage and repairs. Professional maintenance is essential and we would recommend an annual air-conditioning system check-up at least annually. When carried out during the spring, this ensures your system is running perfectly for the warm summer months. We would also recommend a bi-monthly process of removal and cleaning of the air filters for the indoor unit as any build-up will restrict airflow.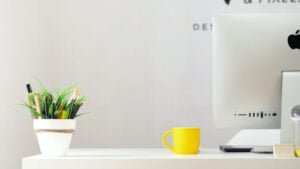 How does air conditioning work conclusion
Maximum Air specialises in the design, installation, service and maintenance of HVAC systems. We work on both commercial and residential properties, providing air conditioning and ventilation solutions. One of our notable case studies was our work on The Holiday Inn, Wembley Stadium Park, London, which was a330 Bedroom Hotel re-fit. Some particular highlights of this project include an I touch manager installed at reception to control any room at any time and a trickle vent fresh air system to all 330 bedrooms, to allow natural, silent ventilation of the bedrooms. If you would like to find out more about our products or to discuss our services, contact our team today.
Share this article