Can Ventilation and Air Conditioning Systems Lower the Risk of Covid-19?
November 24 2020by Maximum Climate Control
Updated August 2022
The risk of catching Covid-19 has become ever more likely as the season begins to turn chillier, it seems escaping sniffle-free seems less and less of a possibility. Coronavirus, of course, is a priority when it comes to what you should be keeping yourself safe from this Winter.
But did you know the key aspect of filtered air con for coronavirus is through good HVAC systems? With ventilation systems and air conditioning units installed, the particles that are still small enough to survive when airborne have more of an opportunity to be diluted; a similar reaction to if the particles were actually outside. Getting a fresh air flow inside means we can start being safer.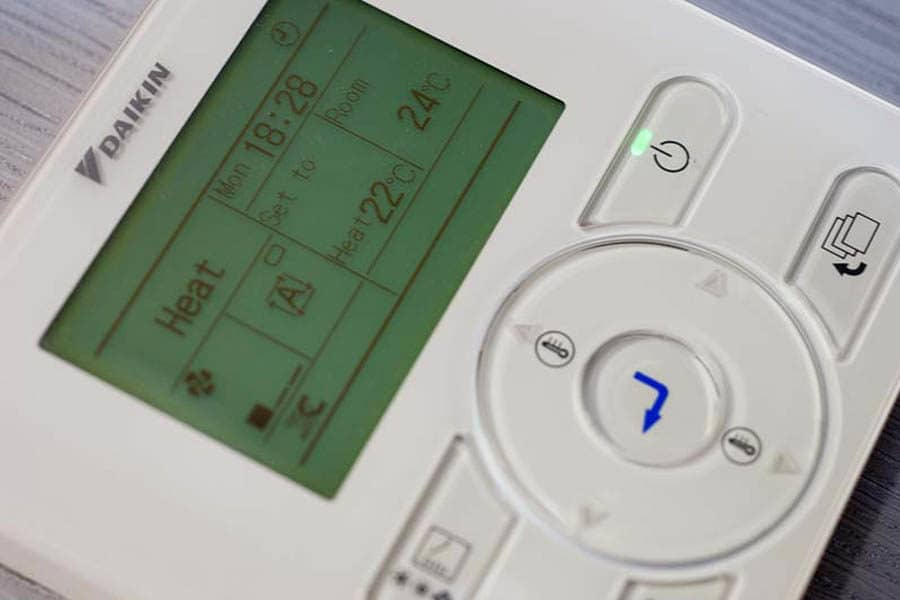 Our Air Conditioning and Ventilation Systems
If you are wondering whether you can catch covid through air conditioning then you have come to the right place. Maximum Air offers a wide range of outdoor and indoor air conditioning units that improve air quality and help to lower the risk of you potentially becoming a carrier of Covid-19 so you and your team can work safely. Whether you're looking for a quiet and discreet ducted air conditioning unit, a high-tech WIFI enabled wall-mounted air conditioning unit, or even a low maintenance but energy efficient ceiling-mounted air conditioning unit, our air conditioning and ventilation experts have got you covered.
All three and many more options of air conditioning for covid are guaranteed to boost your protection against the spread of Coronavirus and can be utilized in various ways to best optimise your chances. Now that the virus has been confirmed to be airborne in its travels, good ventilation has never been more important, and in various countries, it has even been deemed as a potential "critical weapon".
Our Heat Pump Systems
As the nights draw in and the weather turns a couple of degrees to the south, we recommend looking into ordering one of our high quality heat pump systems. Not only are these units compact, but they also serve as both a heat source and filtering out airbourne particles and pathogens as all the air that is either heated or cooled passes through these filters.
We have for the next level of comfort the Daikin Ururu Sarara wall mounted R32 split system that ventilates through the outdoor unit and controls both humidity and fresh air as well as heating and cooling your environment the next level in indoor comfort https://youtu.be/-J13TB3tWiY or https://youtu.be/Vcy62dVxJiQ 
All of our products are assembled with you in mind, including our heat pump systems. When it comes to fitting your unit, we want to ensure that the way it is installed and set up is the perfect one to suit you and your needs.
By using one of our heat pump systems which are already paired with ventilation technology, you're also increasing your hygiene, lowering your response to any pre-existing allergies, as well as of course, lowering your risk of getting Coronavirus in an enclosed space.
If you want multiple indoor units to deal the with the a group of offices or rooms then installing one of our VRV systems or VRF systems will be the right move for you if you're looking for a way to optimise your environment, whatever the season may be.
Although VRV and VRF systems are either heat pump or heat recovery systems, their 'multi-zone' control technology means that you can decide exactly what environment you want in which room at the click of a button or on your mobile phone or tablet.

Latest Advice: UVC & COVID-19
What is UVC?
UVC is part of the UV wavelength family that falls between 100 and 280nm it is a short wave which is completely absorbed by the ozone layer and atmosphere. It was discovered in 1878 to be germicidal irradiation having the sterilizing effect by killing bacteria, through further studies it has now been established that it also inactivates viruses stopping them from being able to multiple, as such stop their ability to cause harm. This is great news when it comes to COVID-19.
(Andrew G. Buchan, 2020) "Figure 2 shows the viral distributions resulting from the single pulse of SARS-CoV-2 at 10, 50 and 100 s (from viral release) with and without far-UVC light. Apart from reducing peak concentrations, a notable feature is the sharp viral reduction in the vicinity of the lamp which, under this setup, has prevented some of its re-circulation. This is highlighted by the removal rates presented in the figure; large reductions being seen in the upper regions of the room, whilst small reductions are found where far-UVC shading is present."
The researchers believe that continuous exposure to the far-UVC light would kill 90% of airborne viruses in about eight minutes, 95% in 11 minutes, 99% in about 15 minutes.
How can we use UVC in an office?
There are three strategies and option available that can be implemented into an office each comes with a variance on cost and method of installation. The one you choose will be down to the office requirements, funding available and space restriction.
Option – Installing UVC lamps into existing AHU ducted systems
Option – Installing a standalone ventilation system incorporating UVC lamps
Option – Installing floor standing purification systems with UVC lamps
Option – Installing wall mounted UVC lamps
All these options require calculations to ensure any air passing over the UV lamps are exposed to correct levels of UVC to ensure 99.99% that any virus has been made inactive.
Maximum Climate control can provide consolation where we can discuss these options and present a best suited designed system please contact us for further information.
References
Andrew G. Buchan, Liang Yang & Kirk D. Atkinson. 2020. Predicting airborne coronavirus inactivation by far-UVC in populated rooms using a high-fidelity coupled radiation-CFD model. s.l. : https://doi.org/10.1038/s41598-020-76597-y, 2020. 19659 (2020).
GOV. Government Publications. Assests Publishing Service . [Online]
REHVA. REHVA COVID19 GUIDANCE. REHVA Federation of European Heating, Ventilation and Air Conditioning Associations.
HSE (Health and Safety Executive) Ventilation and air conditioning systems during the coronavirus (COVID-19) pandemic
Conclusion
Of course, it has been established that air conditioning for coronavirus reduces the risk of the spread of the virus. Indoor ventilation is becoming increasingly essential to ensuring a safer workplace, place of education, or home.
In 2020, it would be wise to consider using natural ventilation alongside an air conditioning unit, or if that is not possible, increasing the percentage of outdoor air being used within your space to stop the spread of Covid-19.
For more information regarding air conditioner units, ventilation units, or simply on the effects of Covid-19 on our company, please do not hesitate to contact us.
Coronavirus Recourses
https://www.cibse.org/coronavirus-covid-19
https://www.thebesa.com/besa-membership
Share this article