Bocconcino Restaurant, Mayfair, London
November 14 2019by Maximum Climate Control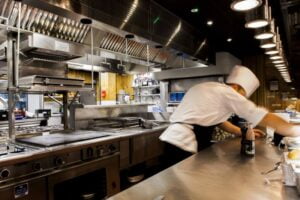 This is a restaurant on two floors.
Our air conditioning installation team is present installing the following Daikin air source heat pump systems to connect to ducted air conditioning fan coils within a MF ceiling with associated grilles.
The fresh air and extract system are on two floors, with another Pizza flue and kitchen extract / supply systems for the kitchen areas.
We have the same fresh air / extracts system for the toilets.
Share this article